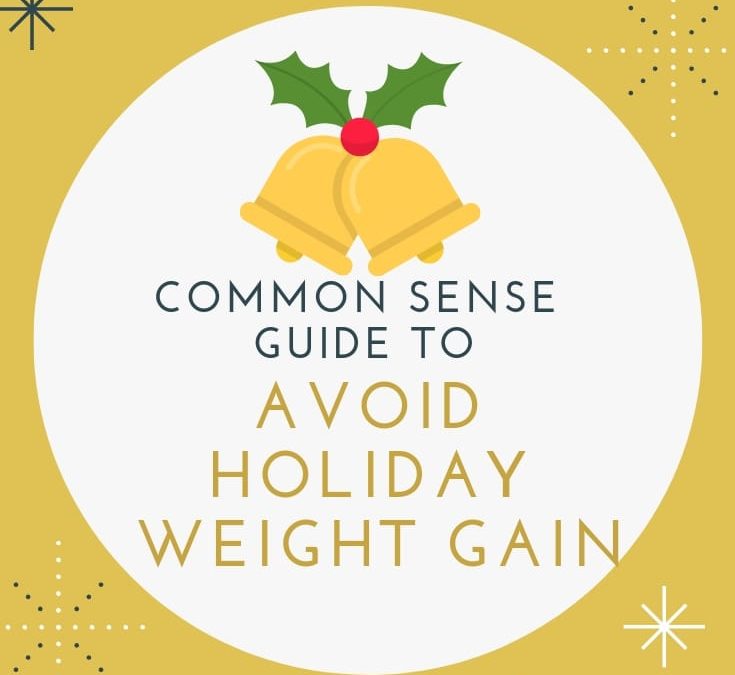 How many times have you stood in front of the mirror a week or two before Thanksgiving and said NOT THIS YEAR? How many times have you vowed to fit into your favorite jeans ALL winter long but struggle to zip them by January 1? It feels inevitable, but I promise it is possible to avoid holiday weight gain.
Holiday weight gain may feel inevitable with shorter and cooler days alongside a holiday season that starts earlier and earlier. You may feel the only option is to say bah humbug and decline every party invitation that comes your way, spending your time tied to the treadmill instead.
I have some good news. Did you know the 10 pounds the average American is alleged to gain between Thanksgiving and New Years Day appears to be a myth? The New York Times says in surveys people self-report an average of five pounds gained, but research studies show the average is only around one pound.
Yet the myth persists and is spread even in fitness circles, mostly in marketing materials. But the truth is you CAN still lose weight during the cold winter months by being as consistent as possible with your normal healthy habits and focusing on two key areas: staying active and staying connected to your hunger. The results of the study concluded that these two controllable factors influenced who gained 5 or more pounds and who didn't. People that kept moving and kept their hunger levels in check succeeded in staying true to their weight loss goals. If you're ready to bust the myth and avoid holiday weight gain, here's how.
read more