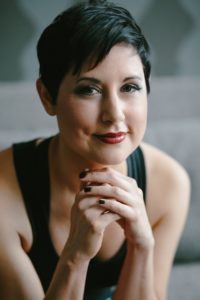 My name is Pamela Hernandez and I help women build healthier and happier lives.
If you're always putting off taking care of yourself or aren't even sure where to start, you're in the right place. My habits based approach provides practical solutions and a clear direction for achieving your health and wellness goals.
As your trusted advisor, I'll give you instruction and accountability so you can find the strength and confidence you need to get off the sidelines and be an active participant in your life again. My holistic approach helps you with movement, nutrition and lifestyle x-factors like stress and sleep.
To begin your fitness journey on the most effective path for your goals, click here to request information on how to work with me and to schedule your complimentary consultation.
If you're looking to become a personal trainer or health coach, I also facilitate a business support group for women in wellness professions. The group, called Thrive Together, meets the 4th Friday of each month. For more information about Thrive together or my business coaching services, please email me at pamela@thrivepersonalfitness.com.
Or if you prefer to get to know me a little more first, click here to sign up for my email list. You'll receive some free tips and advice to help you get started and more acquainted with my logical approach to health and wellness.